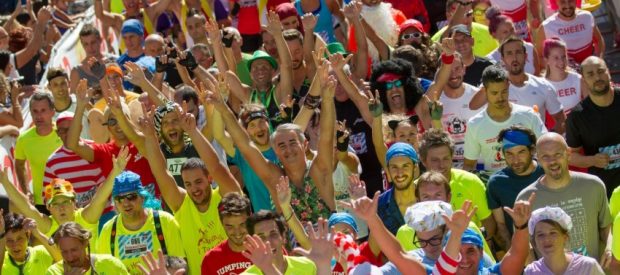 September is the month of the Fisherman's Friend StrongmanRun Rovereto. For the fifth consecutive year the city will host the stage thirty-The Original 20 km. 20 km await really strong in the city, river and hills beyond 32 extraordinary obstacles (16 obstacles for 2 laps of 10 km). mud baths and tires stretches, slides, walls of hay bales or containers full of water, are just some of the obstacles designed for our Strongman heroic.
The race to stronger obstacles of all time returns for the 6th year in Rovereto with 20 km of mud, foam, walls of hay bales, containers full of water and lots of fun!
Do not miss the most famous steeplechase in Italy and winning the coveted shirt and finisher medal!
And this year you can even run in pairs. Engage a friend and subscribe your relay race, each race the proper fraction to 10km.
What are you waiting for? Come celebrate with us the five years of the race to stronger obstacles of all time!